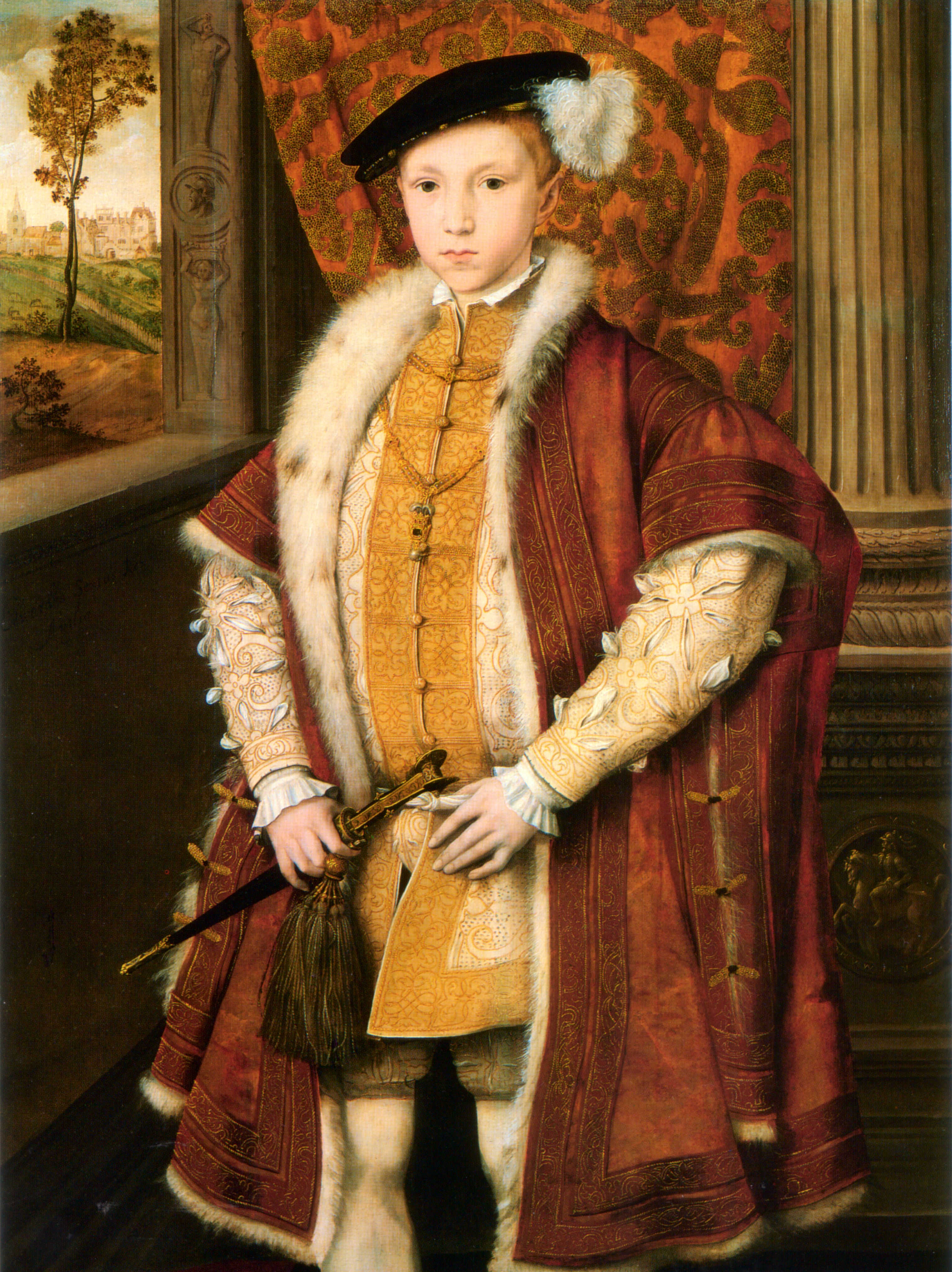 On this day in 1547, Edward VI ascended to the throne of England and Ireland as the third monarch of the Tudor dynasty. He reigned until 1553. He was the son of Henry VIII and his third wife, Jane Seymour. Because of Edward's youth, a protector advised the king on matters of government. The protector and the privy council were the real rulers during Edward's reign. The first protector was the king's uncle, Edward Seymour, duke of Somerset. He was driven from power in 1549 by the privy council and was later put to death. The second protector was the duke of Northumberland. He purged the Catholic influences from the doctrine of the Church of England and helped prepare a Book of Common Prayer to standardize the service.
Edward died of complications arising from tuberculosis. Northumberland persuaded the dying king to sign a will excluding his half-sisters Mary and Elizabeth from the succession and leaving the throne to his cousin, Lady Jane Grey (who was Northumberland's daughter-in-law). Parliament and the English people, however, supported Mary, and she became queen.
Learn more about Edward VI at Wikipedia.