Run your cursor over the words to discover their definitions.
Florida company unveils red celery
MIAMI | Sat Oct 16, 2010 11:59am EDT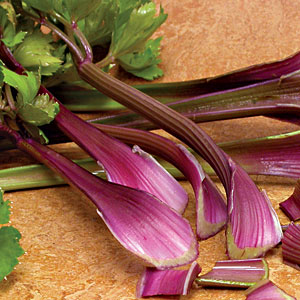 MIAMI (Reuters) - A Florida-based U.S. produce company is looking to titillate the eye and the taste buds by offering a new red-colored celery to give a "colorful crunch" to salads and dips.
Celery producer Duda Farm Fresh Foods unveiled the celery variety, to be sold under the brand name Celery Sensations, at the U.S. Produce Marketing Association's annual Fresh Summit Trade Show in Orlando, Fla. on Saturday.
The company said its researchers developed the milder-tasting red salad vegetable by cross-pollinating an existing green commercial variety with an old-world heritage celery root, or celeriac variety, whose original heirloom seed could be traced back to Eastern Europe.
"It has the same great crisp, fresh flavor as regular celery," Duda Farm Fresh Foods' President Dan Duda said in a statement.
(Reporting by Pascal Fletcher; Editing by Stacey Joyce)
Taken from : http://www.reuters.com/article/idUSTRE69F0VC20101016