Cartoon by Ros Asquith of the Guardian.co.uk published on 2 November 2010.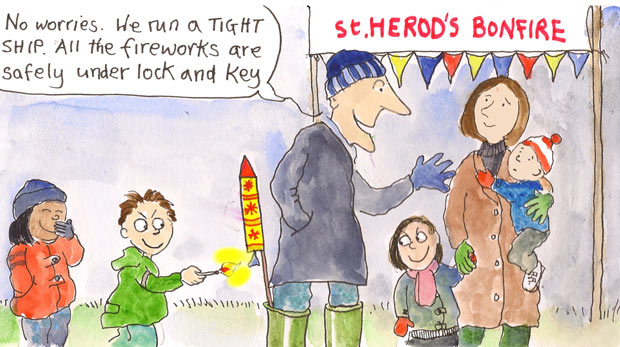 To run a tight ship (or to run a taut ship) is a naval expression that means to manage or organize a ship or an organization in an orderly, efficient and disciplined manner.
If you keep something under lock and key, it is in a safe and protected place. This expression can also be used to say that someone is in prison.